Webinar 2 : Water Efficiency Program
David Pembroke: Hello ladies and gentlemen,my name is David Pembroke and on behalf of the Department of Agriculture I'd like towelcome you to this webinar on the Water Efficiency Program. I'd like to begin by acknowledging the Ngunnawalpeople of the Ngunnawal nation who are the traditional custodians of the land on whichwe're broadcasting today. I'd like to pay my respects to their eldersboth past and present of the Ngnunnawal nation. So here is what we are going to cover today. In line with some of the feedback from ourprevious webinar, today we will discuss the eligibility requirements for on-farm irrigationprojects. David Pembroke: We'll explain how that worksfor both project partners and delivery partners. We'll look at the requirements of meetingthe efficiency measures, agreed criteria for all projects.We'll also be taking questions from you inthis webinar, so if you do have a question at any stage, please type them into the Q&Abox on your screen and you are very much encouraged to do so. We are ready to take your questions and we'llbe answering them as we go through the second half of the webinar. I'd now like to introduce our expert for today. Tony Bigwood is the Director of EfficiencyMeasures, Water Recovery Branch at the Department of Agriculture. Good afternoon to you Tony. Tony Bigwood: Thanks David. Good to be here. Welcome to all our participants. David Pembroke: And we also have as part ofthe team we have Krista and Joe who will be here to receive your questions and to helpwith the answers as we go through today. But before we begin, just on behalf of thedepartment, thank you very much for attending today's webinar. So the [Water] Efficiency Program is not thefirst of its kind.The Commonwealth has a lot of experience inmanaging efficiency measured programs, doesn't it, Tony?
Tony Bigwood: That's correct David. The Commonwealth has experience and the capacityto run water efficiency programs. The Commonwealth has run on-farm programsand funded state managed on-farm programs since 2008. The biggest program was the On-Farm IrrigationEfficiency Program, OFIEP as most people will know it, which ran in New South Wales, Victoriaand South Australia at various times and funded almost 1500 on-farm projects. There were also on-farm projects managed underthe Private Irrigation Infrastructure Operators program, PIIOP, which funded big mostly off-farminfrastructure in New South Wales, but also on-farm works. The Commonwealth also ran the CommonwealthOn-Farm Further Irrigation Efficiency Pilot program, which was COFFIE, which was my invention.TonyBigwood: COFFIE was a name. I saw it I thought it was a great name. In South Australia as the first on-farm efficiencymeasures program and in addition, Queensland, New South Wales, Victoria and South Australiaall ran on-farm irrigation efficiency programs on behalf of the Commonwealth the HealthyHeadwaters Water Use Efficiency project program in Queensland, HHWUE, Irrigated Farm Organisationin New South Wales. The Victorian Farm Modernisation program,VFM, and (SARMS) which is the South Australian River Murray Sustainability program.The Water Efficiency Program, the new programtakes the best of that experience and has being designed for projects in the MurrayDarlingBasin. If a project was eligible under those programs,you will be eligible under the new program. David Pembroke: Okay. So we've been hearing a lot about the MurrayDarlingBasin in recent times. Why is it that the Water Efficiency Programis only running in the basin? Tony Bigwood: The MurrayDarling Basin coversa million square kilometres of South-eastern Australia across Queensland, New South Wales,the ACT, Victoria and South Australia and includes more than 40 Aboriginal nations. The MurrayDarling Basin plan was put inplace because of deep concerns about the sustainability of the basin for the future. The department aims to help basin
communitiesbecome more efficient and productive in water use while also restoring the river systems.The Water Efficiency Program, is providing1.5 billion to improve water efficiency and deliver the last 450 gigalitres of water forthe environment by 2024. Tony Bigwood: As we've said, this water maybe water that was previously lost such as through seepage, evaporation and leaks, butwhich can be captured and returned to the environment to help the basin system [be]more resilient in the changing climate. The program funding helps basin businessesto invest in modernising water infrastructure to increase water efficiency and generatewater savings. In return for project funding, participantsagree to transfer some of the water savings to the Commonwealth. Participants also get to use or keep, a shareof the water savings for their own use. The basin plan estimates a sustainable diversionlimit of 10,945 gigalitres a year. That's a lot. Tony Bigwood: That's about 10 million sizedOlympic sized swimming pools. It's a hundred times the amount of water thatAdelaide takes from the Murray, and 240 times what Canberra's water use. Canberra is in the basin that relies on theMurrumbidgee essentially. The basin produces 24 billion of food andfibre each year including 7 billion from irrigated agriculture and has an estimated 9,500 irrigatedagricultural businesses.The tourism industry within the basin is worth$8 billion. Yeah, 85 percent of the water use in the basinis for irrigation and most of that is on-farm. While the department is working with statesand industry on projects in the off-farm urban and industrial streams, we would also liketo, and we would like to get a substantial amount of water from projects in those streams,we are also interested in supporting irrigators that want funding for project to upgrade theiron-farm infrastructure. David Pembroke: Okay, thanks Tony. So we're going to proceed now expecting thatpeople who have joined us today are aware of the program and are looking for some informationto see if their possible proposal is suitable or how to address the requirements of meetingthe efficiency measures agreed criteria for all projects.So with that in mind, how do people know ifthe project they have in mind is suitable for consideration? Tony Bigwood: So there are five streams, ofthe Water Efficiency Program, and we've talked about those in our last webinar. There's urban, industrial, off-farm, metering,and on-farm and there's a long, long list of eligible projects which you can find onour website. David Pembroke: So it's much more than pipesand drainage systems? Tony Bigwood: So your pipes are importantbut there's much more to irrigation than new pipes. The Water Efficiency Program allows for installationof new equipment or the upgrading of existing systems and it also covers associated technologyand infrastructure.The Water Efficiency Program is providing,as I said before, one and a half billion to improve water efficiency and deliver 450 gigalitresof water for the environment by 2024. As we've said that water, that may be waterthat was previously lost such as through seepage, evaporation and leaks, but which can be capturedand returned to the environment to help make the basin system more resilient in a changingclimate. Water recovery, remember is a means to anend.The basin plan supports the health of thebasin for all users, current and future. David Pembroke: So we are in a drought. So why would anyone want to do a water efficiencyproject now and give up water? Tony Bigwood: It's a good question and onthe face of it, it's a really good question because some irrigators don't have any waterat the moment. But for those that do, 15 months ago waterentitlements were worth half what they are now, which means that an irrigator gives uphalf as much water and they get the same amount of money for their water efficiency infrastructureas they would've got 15 months ago. So if a water savings proposal is to go fromflood to drip irrigation, so from flood irrigation to drip irrigation costs $200,000, an irrigatorwould have had to give up 40 megalitres of high-security water to fund that project 15months ago.Now it's 20 megalitres of water, but the projectwould still save typically 50 or 60 megalitres of water. Tony Bigwood: So all the water saved beyondthat given up is retained by the irrigator. So that water is available to the irrigatorto sell, to use instead of buying allocation water or to increase their irrigation area. That middle point is probably the most relevantto Murray irrigators at the moment as they rely on a mix of their own water and allocationthat they buy. And allocation of water has got rather expensiverecently and reducing irrigators reliance on it will give them a substantial amountof money. Projects can also increase yields or increasequality. For example, moving from traditional dairyto shedded dairy with fodder can both save a significant amount of water, and increasedmilk production.Fruit and vegetable quality can be improvedfrom, through moving to drip overhead spray for cooling and shading and all of those componentsof a project would be eligible. Tony Bigwood: We are looking for water savings,but landholders are reporting many additional benefits including being able to operate theirirrigation equipment remotely, giving them more time for other activities including moreleisure time. Mary [Colreavy] was at a conference recentlywhere an irrigator was talking about them being in fact overseas in London or somewherelike that and they could turn on their irrigation equipment from their iPad, which is prettyamazing when you think about it. Suitable projects may see installation ofpressurised overhead spray or surface drip systems or a surface gravity and pipe andriser system.But we're also looking at improving an irrigatedarea. This could mean laser GPS levelling of paddocks,reshaping embankments and other land forming. You may already be using irrigation and needa better filtration or water reuse and draining system. Switching to hydroponics could save your water. To be eligible projects need to generate watersavings. David Pembroke: So do all water saving activitiesinvolve irrigation? Tony Bigwood: No.There are plenty of other ways to improvewater efficiency on farms. And if it's going to give water savings itmay be eligible. So water savings soil treatments and mulchesare on the list. Changing to non-irrigation production systems,changing water supply from river water to recycled, desalination of groundwater. You can look at improvements in energy efficiencysuch as solar power systems, which are eligible so you can save funding that way. Save money, income, water that way. It's also possible to put in more water-efficientperennial crop varieties, which often also have a higher value to the grower and to value-addat the farm gate. David Pembroke: So can you give me an exampleof value-adding? Tony Bigwood: So there are a lot of examplesthat I can give, but one I particularly like is a date grower in South Australia who dida water savings irrigation project but also value-added to part of their crop. So previously the seconds of their dates werejust buried on the property, but after the project, those seconds were chopped and baggedand sold to the confectionery industry, adding an income stream from what was previouslya waste stream.David Pembroke: Okay. So how about we take a closer look at theeligible projects? Tony Bigwood: So you'll see a complete liston our website, but there are some big categories you can think about. So there's the ones we've talked about thepressurised, overhead spray or surface drip systems. There's the typical, I mean, what you oftensee in dairy, the surface are gravity flood from piping riser irrigation systems, improvingirrigated area layout or design, including cheap laser levelling and all the things thatgo with that, like water filtration, fertigation and dosing systems.We often use water reuse, so having a damat the bottom end of a laser levelled area, which enables water to be captured and pumpedback up to the top of the paddock and then reused again. Tony Bigwood: So that's typical sort of irrigationupgrade stuff that you will see all the time. One of the things that many farmers have foundis having the soil monitoring systems really save a lot of water. So having probes in so that plants only getthe amount of water that they need rather than the amount of water that you think theyneed. So then you can do other systems like automatedwater management systems, the installation upgrading of flow control regulators, remotesensing telemetry, all those sorts of things. There's even within the stock systems, youcan have going to stock in domestic water supply system. So rather than having a channel system, youcan go to a pipes with troughs. We can do even things like the farm irrigationmodernisation plan are eligible. So all the planning documents are work.Tony Bigwood: There's netting and windbreaks,water-saving soil treatments and mulches temperature mitigation strategies to reduce over-watering,typically shading shade cloths and those sorts of things will be eligible. Frost protection, which might include overheadsprays, the water reuse sort of glass housing and shedding of dairy cows, which I've talkedabout. So transforming to intense production systems,sort of changing your permanent planting systems often. I know there's quite a few that we've donewith changing both fruit varieties within fruit trees to a more water efficient fruitstock, often a company by a more modern and more valuable top part of the tree, if youlike. Tony Bigwood: Then there's things that goalong with that, like improving the energy system, the power system that can be used.Certainly solar power panels are eligible,that sort of thing. The costs that are around permanently decommissioningpart of a system are eligible, and computerised automated system. And there's a lot, there's a whole list whichyou can go to on the website. David Pembroke: So people just go to the websitebecause that there is a very big long list of eligible projects. So please take advantage of going to the websiteto make sure that you can see where your potential project might sit in and amongst what is along list of eligible projects. But Tony, if I might sort of pick you up onsomething there, why are the socio-economic impacts important? Tony Bigwood: Let's see. Why are the socio-economic impacts important? The basin plan essentially says that the efficiencymeasures is increasing the amount of water for the environment with neutral or positivesocio-economic outcomes.And there's been a long debate about whatthat means. Well in December last year, ministerial councildeveloped a set of criteria or agreed a set of criteria that had tobe met by every projectproposal to ensure that those projects will deliver positive outcomes for basin communities. The process includes that all projects areassessed by relevant basin governments. And following that in-principle approval,the projects will be published online for public comment on the department's Have YourSay website. The department has published a guide to addressingefficiency measures criteria and that guide contains the criteria and instructions toassist with completing the project registration form. David Pembroke: So the agreed criteria appliesto projects in all five strains. What does it mean and how do people know iftheir project meets the agreed criteria? Tony Bigwood: So there's a two-stage processto register your interest in the program. First stage is to ensure the program meetsthe commitment the basin water ministers made in 2018 and the second part is ensuring thatthe project meets, complies with the Commonwealth procurement rules. So a guide to addressing the efficiency measuresagreed criteria has been published on our website for the ACT, New South Wales, SouthAustralia and Queensland.Victoria is looking after projects in thatstate. The criteria seek information about the potentialimpacts on the project on issues such as local jobs, the water market and social and culturalissues among other things. The criteria are designed to provide communitiesa greater level of assurance that projects will have neutral, positive socio-economicoutcomes, including protecting local jobs in agricultural production. David Pembroke: The first question that hascome in Tony is what if a project does not meet its target water savings? Tony Bigwood: I guess the program is designed,is aimed at ensuring that people do meet their target water savings. All projects must be independently assessedby an expert to ensure that the water savings are realistic. In fact, not even realistic, it's more conservativethat we're aiming for. So we do have both an assessment by the personthat's doing it and it has to be based on level of evidence.And then an expert in that field. An irrigation design consultant or an agriculturalscientist has to essentially put their signature, their reputation on the line that what thatproject is proposing is realistic and will meet the water savings. So because it is important because a persongives up an entitlement or gives up water at the end of it, and they do that, they getmoney for the entitlement. So if you like, the water savings we get arelocked in. So, but it's important for us as part of thatprocess that the water that people give up is realistic and is not going to leave theirrigator in a worse position.David Pembroke: Tony, apart from the guideto addressing the agreed criteria, are there any other documents that may help people whenthey're filling out the registration form? Tony Bigwood: So one of the plusses of havinga public consultation is that project proposals are published on the Have Your Say website. So even when the public comment period of10 days is closed, the projects are still available. So there are currently two project proposalsthat have been published and people interested in registering a proposal can see how othershave addressed those criteria. Now, one of them is quite small. It's a South Australian one that's only afterabout eight megalitres of water, or only saves about eight megalitres of water.And one of them is a fair size. It's about a 400-megalitre of water-savingproposal in Queensland. So you're seeing both a very small and a very,quite big, project. David Pembroke: Okay. Do you publish the name of the project proponent? Tony Bigwood: No, the registration form isdivided into five sections and those are responses in only two of those are published and thatdoesn't include people's names.David Pembroke: All right. So we've covered the process at the previouswebinar, but as this program is a bit different to the others that the Commonwealth has runin the past, I suppose. I think there's value in going over the detailsagain. So, what is the process for project partners? Tony Bigwood: A project partner is an eligiblewater rights holder or their agents.Project partners can register a project proposalvalued at over $1 million. So project partners are people seeking todirectly enter into a funding agreement with the Australian Government to manage theirown project. To register their interest the project must The business must be a legal entity and registeredfor tax purposes in Australia with a valid ABN, ACN and registered for GST. An irrigator or a company that holds or useseligible water rights so they've got hold the water or at least be working with somebodythat that holds water for example, in more with urban and industrial, they'll have to… Tony Bigwood: Many of those will have to workwith a town because they won't have their own water rights. They'll just be taking water out of town watersupply or they have to own or operate a water delivery infrastructure within the basin. You must be willing to participate in publicconsultation process and able to provide evidence that the water entitlement has been held fora minimum of three years at the time of application.Projects will also need to deliver a minimumof a hundred megalitres of water savings to the Commonwealth. So one of the… As I said, one of the projects on the websiteis a Queensland project expecting to save 400 megalitres of water and they are lookingto be a project partner with us. That's an on-farm project. David Pembroke: Okay. So that will be very useful for people tohave a look at those details. But can people use a delivery partner to managea project? And if they do, how does that work? Tony Bigwood: So a delivery partner is anorganisation approved by and contracted by the Commonwealth to help eligible water rightsholders to design and deliver their projects. They are organisations that provide a service. They provide project design and managementservices for water efficiency projects.So delivery partners can manage projects ofany size, so all the way down to 10 megs or less and all the way up. So water rights holders with a project under$1 million must apply through a delivery partner. We currently have five delivery partners andthe department expects to tender again for delivery partners later this year on AusTender. And the department will publish details ofall approved delivery partners so that people can get in contact with them. David Pembroke: Okay, great. So what kind of experience does an organisationneed to have to be a delivery partner? Tony Bigwood: So to be a delivery partner,you must have experience in working in engaging with communities and the ability to plan anddeliver projects, administer the funding, manage risk, and also manage the work, healthand safety requirements.So successful delivery partners would workwith water users in the basin to find, develop and gain approval to implement their projectsand then manage the project to deliver the project and fulfil the monitoring and reportingrequirements. David Pembroke: So do projects that are submittedfor funding consideration by a delivery partner have to address the socio-economic criteriaand go through the public consultation process? Tony Bigwood: Yes, all projects must addressthe socio-economic criteria and the small project on our website was submitted by adelivery partner. So you have one project partner project andone delivery partner-registered project on our website. So a delivery partner would help the projectproponent to write their project proposal and address the criteria. If the project is agreed as meeting the socio-economiccriteria by the states and Commonwealth and meets all the funding requirements, a projectwork order under the delivery partners contract with the Commonwealth will be negotiated.David Pembroke: So a delivery partner, dothey charge a fee for their services?Tony Bigwood: They do. That's correct. The administration fee charged by the deliverypartners would need to be met from the overall project funding. So we will pay up to 1.75 times the marketvalue of the water. That is the maximum amount of funding thatthe Commonwealth make available for any single project. And that project fee must cover both the projectcost fee, the cost of actually implementing the on-ground works, but also the admin costfee. Proponents can also make a co-contributionof the project costs if this is necessary. David Pembroke: So how do people find a deliverypartner operating in their area? Tony Bigwood: So we are adding the right partnersto our website as they sign contracts visits, and those delivery partners…That part of that is telling you what streamsthey're working in because not all of them working all streams. And that tells you what states they're working. David Pembroke: Okay, great. So again, the website is obviously a placewhere people need to spend a bit of time to go and gather up some of this information. So we've actually mentioned the public commentprocess. Can you explain the public comment processplease? Tony Bigwood: So each proposed project issubject to a period of public comment. That's both projects from project partnersand delivery partners. We will consider feedback but we decide ifprojects will be included or if funded in the end if they're project partners and beforethey proceed to a technical assessment. Projects open for public comment are alreadyassessed against the socio-economic criteria by the relevant basin state government andby the department.If people are interested in commenting onor seeing projects, go to the Have Your Say site on the Department of Agriculture's websiteand browse projects that are open for public comment and provide feedback using the onlineform for that project. So you'll need to register and sign in toprovide feedback. And each project is open for public commentfor 10 working days. Now, if it's a project in Victoria, then you'llneed to go to the Victorian website to find those projects. David Pembroke: What happens after the publiccomment phase? Tony Bigwood: So if there are any adversecomments, so there'll probably be some supportive comments, we take those into account, butif there are adverse comments, the applicant will be invited to address those commentsand the comments and the applicants or delivery partner's response will be sharedwith the state government and we'll have another look at the project in light of those adversecomments.So following the public comment phase, theCommonwealth will complete its assessment of the proposal and make a decision on whetherthe proposal has merit and inform the applicant or the delivery partner. If the proposal has merit and it's a projectpartner, it will be placed on the register of potential efficiency measures projectsor if it's from a delivery partner, will proceed to a technical assessment of the project. David Pembroke: Okay. So if a project goes onto a register of potentialprojects, what happens to it? Tony Bigwood: So in again, what that largerproject is exactly at this phase, we just put it on the register and now we're at thepoint of now deciding whether or not we will go forward with a tender process with thatproject partner. David Pembroke: Okay. Tony Bigwood: So its essentially goes on theregister and then at a time we'll make a decision as to whether or not to go to a limited tenderwith that project proponent.David Pembroke: So Tony, a question from theaudience. We have a large local government project overtwo valleys. Is this possible?Tony Bigwood: Absolutely. I guess the question… Let's see. It's, yes, it's possible. I guess that's the short answer. If it's a local government project, then workwith your state government would be the best thing to do. We'd be obviously interested in what waterentitlements. Are there water entitlements coming out ofboth valleys or are you aiming for a single set of water entitlements? But certainly there's not a… David Pembroke: So it's possible? Tony Bigwood: It's possible. David Pembroke: It's possible to do it. But the devil's in the detail. Tony Bigwood: The devil's in the detail. Certainly one of the things we've been workingout is how do we deliver projects that cross over state borders? So local governments a minor issue reallyfrom that perspective. David Pembroke: Yeah. Okay. That's fair enough. And, next question, are you only looking forprojects in the Northern basin area? Tony Bigwood: No, we're interested in projectsacross the entire basin.Probably the only area we're not looking forprojects are in the very top end of the Condamine-Balonne. And that's a water delivery problem. So things around Tamworth or Granite Beltthen those ones, no. But anywhere else. Northern basin, southern basin as we talkedabout it. South Australia, Victoria and New South Walesand Queensland and the ACT, so projects in all of those jurisdictions and in every valleyin the basin and others and the very top end of the Condamine-Balonne, then they're eligible. David Pembroke: Okay, great. The next question is, are there targets inwaters streams from each stream? Tony Bigwood: No. We are interested in 450 gigalitres of wateracross the basin. At this stage we've got 1.9 gigalitres ofwater out of South Australia, is the only water we've got towards that 450 at this point. So we've got 448.1 to go and so we'll takeit from anywhere. Really. David Pembroke: Fair enough. To the next question, will the states assessthe socio-economic criteria in the same way? Tony Bigwood: It's an interesting questionand we don't know the answer to that yet.We are working with the state governmentsto gain a common understanding about what each of the criteria mean. The best… The really the best way of people workingout how to answer it is to use the examples if you like to use the ones that are on thewebsite. So on Have Your Say. So that gives people an understanding abouthow the different jurisdictions are interpreting the criteria. So we've got one from Queensland and one fromSouth Australia up at the moment as other projects put up then they'll go through astate government assessment process and then we'll work from there to come up with a commonset of, if you like a common understanding about how people are interpreting the criteria.David Pembroke: Okay. Great. All right. So, the next question is what types of projectswill be funded? Tony Bigwood: I guess the really, the shortanswer to that is if it's a water savings project, then we're interested in it. I guess the five streams cover pretty muchevery sort of water use there is. Within that we have a long list of eligibleprojects, which we hope covers every sort of water savings-David Pembroke: Again.Yeah. We went through some of them, didn't we? But yet encouraging people go to the websitebecause that big long list is there. So all the information's on the website, isn'tit?Tony Bigwood: Yeah. David Pembroke: Yeah. Okay, great. So to the next question, the criteria arequite detailed. How can I be sure to address all of the elementsthat need to be answered? Tony Bigwood: We do have the guidelines, whichare on the website again as probably the best way, because that they do try to help peopleto answer at least in a general sense. And then again, I'd encourage people to lookat the ones that are on the Have Your Say because that will give an idea about exactlywhat we're after and how we're expecting people to answer it. We're entirely comfortable with the idea ofpeople putting in short proposals to us that sort of say this is the sort of idea I have.And we are responding to those. Sometimes it takes a little while, but weare responding to those proposals to try and give people some guidance about what's likelyto get up and how they could answer the criteria. David Pembroke: Well, I'm sure that wouldbe very useful for people. Now you have answered this question in thepresentation, but perhaps for the benefit of the audience, once again, what are thesocio-economic criteria? Tony Bigwood: There are a set of criteria. The 13 criteria that ministerial council agreedin December, includes things like the cultural value, cultural impacts of the proposal. It tries to avoid the impacts on water markets,jobs, those sorts of questions or what those criteria tried to aim for. Again, website's the best place. They are all up on the website to have a lookat. And as part of the part of the applicationform, you'll find the criteria in there. Use the guidelines, use the ones that areon the website to try and answer those questions.David Pembroke: Okay. So to the next question, where can we go todetermine the value of the water in a particular valley? Tony Bigwood: The department's website. We do monthly reports. There's a bit of a gap at the moment in thosemonthly reports, but those, theyre a good place to start. Many brokers have websites, which outlinecurrently available water, things like Waterfind or Ruralco, H20X all have publicly availableinformation as brokers. There's a new website called Waterflow, whichMJA, Marsden Jacobs Associates are doing, which has a very good website in terms oftrying to help people understand water our values and it attracts water values. So you can see the graph that shows changesin water values over time. So any of those, there's lots of publiclyavailable information on current water values. David Pembroke: Okay. All right. Okay. To the next question, what percentage of watersavings are to be returned to the Commonwealth from projects under this program? Tony Bigwood: Okay.So the two things are your water value times1.75 gives you if you like a project value. So, if you want… There's one for example, that was an industrialproject where for that we're going to save about a gig a year from that industrial project. So 20 megalitres a week. It was going to cost them $200,000. So essentially for that project, 10 percentof the amount of water they're going to save would need to come back to the Commonwealthin order to fund that works. So 10 percent fine, we're happy to take 10percent. If somebody else wants to do a project, andsome people do, where they give up 100 percent of the water because they want to value-addto their project and those sorts of things.For example, that date project I talked aboutwhere they took the extra money and put it into value-adding within their business andmade an income stream from it. So we'll take, anywhere 10 to a 100 percent. There's no set percentage. David Pembroke: Okay. Good to know. So this is a good question as well. How long does it take for a proposal to beTony Bigwood: It is a very good question. David Pembroke: And I'm sure it's got lotsof answers. Tony Bigwood: Don't know. Unfortunately. It does. David Pembroke: How long is a piece of string? Tony Bigwood: Yeah, it is, unfortunately that'salso true. Because there are many steps that once itcomes to us it goes to a state for assessment against the socio-economic criteria.If a state has concerns with a proposal thatit needs to go back to the proponent, they need to answer those additional concerns,those additional issues. If there are none, so that's a generally a10-business-day turnaround for a state to do the assessment, then comes to us and we'llput it on the website and that's another 10-day turnaround process. If there are no adverse comments, then itcan go to a technical assessment from a delivery partner, which we try to do within a coupleof weeks or a few weeks again and then get through approval. David Pembroke: 20-Tony Bigwood: 30, so- David Pembroke: 35, 40? Tony Bigwood: That's right. But each of those stages, if you have to goback to the proponent, if there are adverse public comments, then it needs to go backto the proponent, then it needs to go back to the state post those responses to thosecomments.So it's a-David Pembroke: So there must be a lot of value though in getting the proposal rightin the first place. Is it? Tony Bigwood: Yeah, that's right. Exactly. If a proposal is right in the first place,then you could get through it in a couple of months. David Pembroke: Yeah. So really that's the encouragement to peopleis to go to the website, get the information, do the research, look at the examples thatare there, follow them. And that's going to mitigate some of thatrisk of delay. Tony Bigwood: That's right. David Pembroke: Yeah. Okay. Okay, so the next question, can an irrigationdistrict propose a project? Tony Bigwood: Absolutely. I mean, we've been talking to some irrigationdistricts about proposals already. And we would absolutely encourage an irrigationdistrict to put forward a proposal. I mean, the absolute best value projects interms of improving a farm's capacity to best manage their water is where, a farm withina, I will say if you like, within an irrigation district and farms both do projects at thesame time.So irrigation district and it means an irrigationdistrict can deliver water quickly and easily and a farm can make best use of that water. So it's absolutely irrigation districts, farmsworking together is an absolute outright great outcome from our perspective. David Pembroke: Okay, great. So Tony, if we might, what information isavailable for people who want to refresh their knowledge after this webinar? What sort of things are going to be there? There are the eligible projects that
we'vespoken about, but apart from the eligible projects, what other things might there be? Tony Bigwood: Okay, so the things that areon there in addition to eligible projects but also a guide to water valuation, and somelinks to where they can to get that information? David Pembroke: Yeah. Tony Bigwood: A guide to addressing the efficiencymeasures, additional criteria and the registration form for project proposals in New South Wales,the ACT, Queensland and South Australia. And a link to people in Victoria with an onlineinquiry form. David Pembroke: Okay, great. So thanks Tony. And thanks to you the audience and to everybodywho has submitted a question today. On behalf of the department, we're very gratefulthat you have participated and sent those questions through.So as I said, a list of all the questionswe received will be placed on the department's website along with all of the answers andthe recording of today's webinar. And the earlier webinar and the questionsand answers that went with that webinar. So again, please go to the website and thatwill enable you to go back and view, listen again to any parts of the questions that we'vecovered today. So Tony, thanks to you again for your timefor going through in detail to help people with the registration of their proposals.Tony Bigwood: Okay. Thank you David. Thank you for the team here. Thank you again, Krista and Joe and thanksto all our participants. David Pembroke: Yes, thanks to you. Again participants very good luck with thoseapplications and as I say, back the website to all of that information. And thank you very much on behalf of the Departmentof Agriculture for your attendance on the webinar today, but for the moment it's, byefor now..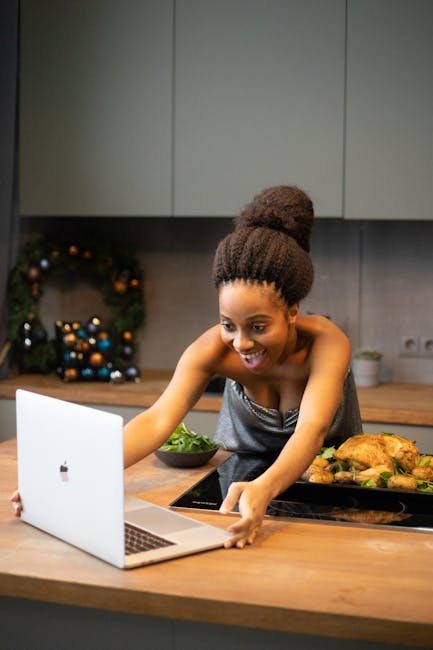 Stop Negative Reviews Scaring Off New Customers 😱 Get your FREE Reputation Health Check Report. So you can…
——– ONLINE MARKETING RESOURCES ————
MY #1 RECOMMENDATION FOR BUILDING A MASSIVE LIST:
➡️ http://glenmurrayonline.com/viral-email
MY #1 RECOMMENDATION FOR BUILDING A BUSINESS ONLINE:
➡️ http://glenmurrayonline.com/now
MY #1 RECOMMENDED LEAD GENERATION SYSTEM FOR NETWORK MARKETING
➡️ http://workwithglenmurray.com/topleadgen
MY # 1 AUTOMATED SOFTWARE SUITE FOR ONLINE BUSINESS
➡️ http://workwithglenmurray.com/nowlifestyle
Join Steve Larsen's Downline
➡️ https://glenmurrayonline.com/start-application
6 Figure $497/day FREE blueprint
➡️ https://glenmurrayonline.com/daily
NEW Affiliate Marketing Support Group:
➡️ https://www.facebook.com/groups/launchpadforsuccess/
FREE 14-Day Clickfunnels Trial:
➡️ https://www.clickfunnels.com/?cf_affiliate_id=221651&affiliate_id=221651
SOCIAL MEDIA HACK FOR 32+ LEADS PER DAY ON FULL AUTOMATION:
➡️ http://workwithglenmurray.com/socialmediasecret
FREE AUTOPILOT LEADS PDF GUIDE
➡️ http://workwithglenmurray.com/autopilotpdf
[FREE] SOCIAL MEDIA RECRUITING BOOTCAMP
➡️ http://workwithglenmurray.com/SMBC