English Google Webmaster Central office-hours hangout
all right welcome everyone to today's Google Webmaster central office hours hangouts my name is John Mueller I am a webmaster trends analyst here at Google in Switzerland and part of what we do are these hangouts together with webmasters publishers SEO is people have questions and comments around web search so as always if any of you who are kind of new here would like to ask the first question feel free to jump on in hello John all right go for it few days ago I have noticed that there is a Google developer ethical guide for content like how to use a capitalization how to use a punctuation everything so are those things connected to the ICO ranking or if I apply those things in my content properly we will this affect my ranking No so I think you're probably looking at the writing style guides that we have for the developer side and these are just best practices that we've worked out for for internal things and we're trying to make that public so that others also have insight into that but it's not the case that this is an SEO ranking factor it's essentially just good practices that would be found all right so let me run through some of the questions that were submitted and they won't definitely have more time for for your questions as well if there's anything specific on your mind head god I can one more sure one more actually whenever I search in the Google search engine in right-hand side of a URL there is a two option called cache and similarly sometimes it's so cached it sometimes is so similar and sometimes it's of both what is this thing so similar it shows other pages that our algorithms feel might be similar to that page sometimes we we have some information
we can show they're sometimes not the cache is the cache version of a page you can control that yourself for your own website using the no archive robots meta tag if you want so that's one reason why sometimes we don't have a cached page and other reasons are sometimes just for technical reasons that we just don't haven't have a cache page that we can show you okay thank you alright so the first question on top is background noise somewhere so let me just mute you all how would you define high quality backlinks and low quality backlinks what's the difference so I I feel we've talked about this topic pretty much almost every hangout so instead of taking too much time on this I'd recommend really just going back and looking at the other ones reading our blog posts we've written lots of blog posts around links and digging into the information there let's see a question about flexible sampling since escape fragment URLs will not be supported in future by Google would it be okay to show Googlebot the non paywall pages with class names and schema markup based on the user agent yes you can do that so that's one way to recognize Googlebot by looking at the Google user agent and you can also combine with a lookup of the IP address we have some information in the help center on on how to do that so that's pretty much the best approach to kind of recognize when Googlebot is looking at page versus some other random user or other crawler presume a page has been demoted to who I guess for low-quality content once it is fixed in full what is a proxy response time for Google to update all of the signals to bring the site out of the demotion so I don't think there is any fixed time that we would have for something like this in
Do You like Funnels?
Check out my Review of Richard And
 Jon Weberg's 6 Figure Funnel
CLICK HERE
…and Learn the Simple Steps on How to Build a 6 Figure Business Online!
general we try to recognize the quality of the content overall and recognizing bigger changes in the quality of their content means we have to reprocess everything first which means some pieces of content will be reprocessed fairly quickly and others take quite a bit of time so this is something I wouldn't expect you to upload a copy of the website now and then tomorrow everything will be updated and it'll run completely differently this is something that is is a very longer period time longer term thing that will probably take several months for everything to be reprocessed and everything to be re understood and sometimes I could take even longer so that's something where there's no fixed timeframe there's no like stopwatch you can set and say I uploaded my new version of my site and this time it's actually good that's something that takes a bit of time and our algorithms really have to understand how things have changed those domain or brand popularity helped in rankings competing with well-known brand or established sites is tough and challenging most of the time they weren't easy why why is that so I think from a pure quality point of view it's not that we would say a brand or kind of like you know I guess Iran is is really a ranking factor in the sense that we try to recognize there's a brand on here therefore we will rank those pages higher but often there is a very kind of indirect relationship there and that if you've built up a brand and people know about your website about your brand then sometimes they'll just be searching for you directly so if instead of something like like sport shoes people start searching for Nike or choose then obviously we're going
Do You like Funnels?
Check out my Review of David Sharpe's Legendary Marketer
CLICK HERE
…and Learn the Secrets on How to Build a 7 or 8 Figure Business Online!
to show content from that specific prayer so that's something that I I feel is something worthwhile at least to look into because all of these kind of branded queries where people are explicitly looking for your website are things that are really easy for you to rank for it's kind of like free traffic because people are explicitly looking for your site and there is very little reason for Google to say oh people are looking for this site therefore we'll show some other site that doesn't really make sense so from my point of view this is something where if you can really work on being being known for yourself and being known for providing a good service and having high quality content high quality products and you have a name that people can search for I think that's that's worth worth trying to to do with that question so like when you're saying people searching for the brand curry is basically let's say if somebody searching for the Nike sports shoes so Google give any preference to the Nike and somebody searching with the sport shoes or like I meant just so you can say it's a normal thing I mean Google can rank any website besides people actually whether searching for the Nike or maybe any other Pratt yeah I mean if it's if it's just a generic query then we rank them normally it's there is nothing nothing special that we would do there just because there's one brand in there because for for generic queries they're usually a bunch of brands that are active there but of course if you if you're known for for providing high quality product their services and people are recommending your website because of that then that's something that I think for kind of a well-known business a well-known brand is a bit easier to to attract links like that because people are already talking about you people are already recommending your product so that's something that kind of it's like you're promoting everything that you're doing automatically hello John hi hello let's say a website is demoted by panda due to a high number of duplicated content copied from other websites what is the best for sale meaning the better chance for a panda recovery but to delete those duplicated pages or to noindex them is there any difference in the google eyes for us it's essentially the same we we drop them from the index so we don't show them in the search results so that's just fine the same but still know about them right well when we reprocess them and we drop them from the index we we don't care about them anymore although they've gone gone is gone I I think the the perhaps more kind of an indirect effect there in that if your users are going to your site and they're still seeing a lot of this low quality copied stuff then it's about the autobiographies which are still useful for users No sure yeah okay okay thank you all right how important is it to make use of keywords as anchor text in SEO when linking internal links or backlinks does it have the same value if we make use of some random relevant words as anchor text for example if I use for more info on SEO updates visit my post as an anchor text instead of just SEO updates both of those essentially work for us so that's that's completely fine I think what's what's important is that you use something like for more information on this topic as part of the anchor text rather than just like for more information on this topic and then the link is click here because click here really doesn't tell us a lot we can try to figure out a bit more from the context but it is really a lot easier if you actually tell us what the link is and this is something that we we run into as well on our side when I look at our Help Center or when we write blog post we sometimes fall into that trap of it's really easy to just like say describe something and then have click here as a link anchor and it makes a lot more sense for users and for search engines to have a clean anchor text Google is pushing for faster web load times assuming the load times are possible metric how does Google calculate them so at the moment we essentially differentiate between really really slow sites and kind of everything that's in the normal range so if you're looking at milliseconds and calculating time to first byte and kind of looking at the difference between data centers and different locations of the world then you're probably already way into the normal speed area you're not into that like really slow site section so from that point of view you're probably fine and this is something that from my personal point of view you will definitely see a lot of a lot of indirect effects in that they change user behavior quite a bit in that when people go to your web site it really changes how they interact with your website how they interact with your content what they look at how many pages they look at on your website if they look at other products and services that you offer if they actually complete the checkout flow or whatever you have that you want to do kind of as a conversion on your website so that's something where a lot of ecommerce sites have done Studies on this and they've really found quite significant differences when it comes to even like a couple hundred milliseconds difference where you think normal people wouldn't really notice that but it does have a measurable effect on the on the general conversion rate there so that's something where if you're already in this area that's fantastic I wouldn't worry about it from a Google point of view but you can still use this as a metric to kind of help improve your website further on and with regards to local servers or CD ends that's something where you know your users best you know where they are you have the metrics and based on that you can optimize for that another one on speed which is essentially the same like how do you calculate speed I suspect we'll have a bit more information on on speed in general when we get closer to announcing things around mobile where maybe we'd be able to take speed into account a bit more so at that point we'll definitely let you know if there's something more specific that you can actually look at but at least for the moment we really differentiate just between like really slow and kind of reasonably fast sites is content in tabs good or bad for mobile first indexing as long as this content is loaded when the page is loaded that's perfectly fine if the content is loaded only after you click on the tab and it stays on the same your then we wouldn't be able to use that content for indexing so that's that's one thing to kind of keep in mind I have heard of sites that actively want to use this like that in the sense that they have some content that they want to load and tab separately and that they don't want to have index at all and that that might be an option as well but if you do want to have your content indexed it needs to be loaded when when the page is loaded a question regarding archive after websites in search console all I can see backlinks coming from archive is is that considered duplicate content as the links are picked up by Google so maybe the content will be as well I don't know what archive that is is but there is for example the archive.org website where they keep old copies of websites as well and as far as I know we don't index the content there I believe that it block it by robots.txt so that might be something to to kind of think about is this really something that is picked up as actual content one one really easy way you can check to see if Googlebot can access a page is to just use a mobile-friendly test you can plug any URL in there it'll fetch that page with the Googlebot user agent and show you a screenshot of what it found and with that you quickly see that Googlebot see the same content is the content blocked by robots.txt so is it just like the frame that's visible and the actual content isn't that's a really simple way to check how does Google handle when different pages have identical products so we generally try to index both of these product pages and then when it comes to serving so when someone is searching for something we'll try to pick one of these to show if we can recognize that they're searching for something within that duplicated section so that's something that usually works out fairly well we have a lot of practice with kind of this duplicate product scenario you're not the first one to kind of run into that with mobile first yes yes and it is I'm working for a German bank big bank and now suddenly for the last few weeks they're getting hundreds of thousands of really bad links from very bad porn sites and those are not really porn set that garbled I mean they are just stupid they don't even have a purpose except for getting us in trouble so and I know that you that normally you will say that don't worry about it those are just dumb links and we won't take we don't even take them into consideration I guess this would be the normal official Google stand point to that and still my the people who I work for at the bank they say well isn't this dangerous we hear about that as he always somebody trying to hurt us and why only us and who's doing this and so could you just just for the for the father for the book just say it again what what should we do with these links we don't we have no control over them and we fear that if they're getting more and if they're getting better maybe so if I wanted to hurt somebody I would go into banks sites and the bank forms and place hundreds of links there to hurt somebody else I mean what should we do about these links we see them and we we know they aren't a stupid we didn't do it of course but still they're there so I guess you you touch upon the main point there in that if they're they're really obviously just made up kind of random links and that's something our algorithms would generally just ignore as well so that's that's kind of this is not something I can tell a banker you know they turn so what should we do is this good yeah and so I read this a lot generally we should and we shouldn't do care about it but it's not something you know we need we need digital and so on zero I know it's difficult but still I can tell them generally it should be okay they would be worried then yeah so I think there are two other aspects there on the one hand if it's if it's a bigger website anyway a bigger company then we have so much other information from links anyway so that these these spammy links are like this small tiny thing compared to like this big collection of other things so that's that's one thing that probably helps here the the third thing is if you really are worried that that these are getting better or they're at they're getting too much I will just drop them in your disavow file and just put those domains and maybe I don't know once a month collect them just throw them in there and then say okay fine and then we really don't take them into account at all and you're kind of like taken completely out of the question there before we just about try to delete those links and obviously in these cases there's no way we can I think you can just I don't think so I think you can just upload the file and done there's like a big disclaimer as I be careful you have to know what you're doing but but I don't think you have to I confirm anything because a lot of these spammy sites is like why would you want to contact them or how do you even contact them it's impossible okay so basically if it's a good answer yeah yeah okay and the doesn't like have any admission of guilt or anything associated with that so it's not that oh they were buying links and now they're trying to clean it up it's really for us it's a technical thing it's like you put them in there and we take them out no questions asked okay John yes we recently we have got some client who came with some unique issue when people start by the name by their company or brand name they find their website appears for the thought but their Facebook page or Twitter page or LinkedIn page those page not appear on the first page so what can we do so that off page appear on the first page when someone felt by the brand name or their company name so we don't do anything special for for any any page like that essentially these are normal web pages that we found on the internet so you do the normal things with regards to pages maybe like link to them from your from your home page and make sure that they're they're known promote them among your users so that they can link to them as well kind of the the usual things that you would do there and it's it's something for for some sites you see the social pages where anything really well for other sites you see the social pages not ranking so well from from our point of view that's it's kind of normal so sometimes it makes sense to show them sometimes it doesn't make that much sense and if we use if structure data for example if we add it centered on the website and you Themis tag to add social link with that what that helps us to understand the connection primarily when we show I think the knowledge graph entry on the side we can pick that up and show those social links as well but it's not it's not a replacement for a normal link from a website so for example if you just have the mark-up and you say this is the same as this one in this one that's not the same as having an extra link on the page saying visit our company on Facebook or visit our company on Twitter something like that there is other ensure some of clients have online reputation problem for example maybe there is some negative news which was published like 30 or 40 years ago when someone starts by they're combining those news appears on the first page which is not good for the reputation so how can we deal with such situations because a lot of clients come to Orthodox this happens what can we do and it is a situation so what can you do in this situation because they are using T or for years I cannot face them so what what is the best way to do yeah I think that's that's always tricky I mean it's essentially reputation management and from from a user point of view I can understand how sometimes it might make sense to actually show like what was involved in the news about a specific company when someone is searching for that because maybe you want to have a a critical view of the companies like this is this really the company I want to work with like what are the pros and cons about this company so from from a user point of view I I'm happy that we chose things like this but obviously from from a website point of view you might not be so happy to actually have all of this shown and in general this settles down over time to some extent things that you can also do I think we've have covered in a blog post a while back about reputation management things like like working to make sure that your social profiles are more visible that you you've kind of cleaned up those old issues all of those things so I don't think there's like this one magic trick that you can do and say I don't like this page at all I want to have it removed from the internet because it's saying something bad about me I don't think that's that's really the approach we should be taking there but usually a lot of this cleans itself up over time even if it sometimes takes a bit longer about the negative repetition effects ranking does it affect rankings it's it's hard to say because there probably a lot of indirect factors involved there in that I don't know depending on what what was involved how your users and react to that do they still recommend your website there's the link to your website all of these things are kind of very indirect okay because one of our clients or said thinking was pretty good but a negative news when it comes fast paid for his name ranking dropped a lot so I'm asking there whether if there is any direct or indirect connection between the additional management if you're ranking I don't think you would see such a direct effect there so not like one news article shows out there for the other website is suddenly no longer relevant for these queries I don't think you'd see such a direct relationship all right let me run through some more of the submitted questions and then we'll get to you folks here as well with mobile first indexing how is Google going to rate sites with separate domain dynamic sites or responsive sites we're going to treat these essentially the same in that we'll take the mobile version whichever version that is m dot or dynamic or responsive and use the content from there for indexing and ranking and all three of these options are are definitely variations that you can do from my point of view I think in general if you can put your mobile site on the same URL as your desktop site that makes things a little bit easier because you don't have to worry about which version of the site do you link together how do you tie things like a trifling or Canonical's together you basically just have one year you don't don't have to worry about all of the rest obviously sometimes that's not so easy sometimes you have infrastructure in place that needs and separate domain and for those just continue to follow our guidelines and but you kind of need to keep in mind that some of these kind of cross-linking things might be a little bit trickier if you have a separate domain or separate URLs in general for for your mobile pages you just need to watch out for the technical things a little bit more than with one URL our Google rankings run on real time yes we we have to do this because we get about fifteen percent I believe the number is fifteen percent of our queries are completely new every day so we can't generate the rankings ahead of time and kind of be prepared for every possible query that comes in we really have to do the rankings when when people are searching and with personalization and all of that it always kind of plays a role in there as well can I steal your Google t-shirt that that will be hard through a hangout I mean theoretically it's possible but I bet it'll be hard it's a lot easier to just buy these so I bought this one as well there is a Google online store where you can get t-shirts and coffee cups and all kinds of stuff that's that's where I've been getting my t-shirts recently do all links show up in search console if not what factors determine whether link shows up in search console so not all links show up in search console we try to pick the relevant ones to show there you can see this fairly obviously when you have a like a what is it a cycloid link from one website to your website you'll see in search console the number of links on top will be something like a hundred thousand links from this domain and you click on it and you open it up you see five listed so that's kind of the obvious situation where you can kind of see okay Google is trying to just give me the the relevant information there so that's something to kind of keep in mind I don't think it always makes sense to look at all of the possible links just because there's such a mass of things that are essentially the same and it's very easy to drown out the the actual information that you're looking for if you're just looking at the quantity of the links we recently started using fetch as Google and new pages have been ranking within minutes ooh is this a true ranking position or will it adjust over time yes it does adjust over time so especially when it comes to new pages we don't have a lot of signals for these pages so we start somewhere and then over time we figure out oh it actually fits in a bit here so that's something that does change a bit over time is there a schedule for future hangouts looks like it's full already so I these fill up very quickly so if you're curious about joining one of these you need to kind of get in and get ready very quickly and kind of click on the join link when it shows up we do put them on our site I think it's google.com slash webmasters / connect there's a calendar on the bottom I tend to put them in maybe one or two weeks before they actually run sometimes a schedule is a bit tricky but usually we try to do them I think Tuesdays and Fridays for English one in the morning one in the evening my time to try to cover a bit more time zone so hopefully one of the future ones works out for you with the sitemap how far will Googlebot crawl with internal links on the URL submitted so you submit a high level category page and it takes four links to get to a detailed page well Googlebot be able to navigate there so I'd recommend submitting all of the pages of your website with the sitemap file not just the high level category page that way you kind of allow Googlebot a chance to actually go to that product page directly however we do try to follow links as well so a sitemap file helps us but it doesn't replace the normal crawling so with that in mind we do start somewhere sometimes we just see a link to a home page somewhere and then we start crawling from there the crawl activity depends a lot on on the website and how we kind of judge that website how much we think it makes sense to actually dig into all of the details on the specific website and crawling four levels down to find all of the product links is something that's usually less of a problem of course if you have a hundred thousand pages then that's something where Google about might at some point kind of wonder does it really make sense to index all of these individual product pages it looks like nobody's actually recommending this website so are we wasting our time kind of digging too much into this website that's something to kind of keep in mind the other thing is if you have too long of a click trail from one part of your site to another part of your site users are going to have a hard time as well so if your product pages are linked I don't know let's say five or six clicks from your homepage then that's a lot of kind of clicking that people will have to do to actually get to something that they can buy and maybe they get bored or tired of searching around on your website before they actually make it to that product page so that's something that I recommend trying to test out and see how users respond to different Navigation models maybe there are ways that you can make your important products more visible and the less important products less visible that's something definitely worth trying out does dwell time depend on the queries intent can you understand how it's calculated for a website or query so I suspect this is more something analytics related and that's something where I recommend understanding your users and understanding what what it is that they're trying to do on your website so obviously you know what what kind of content you have on your pages and you can kind of guess how long you expect users to stay on this content and you can probably also guess how the conversion rate should be for this type of content and these are things that you know best that you you need to be able to judge and that if you want to measure that in analytics you need to kind of have some kind of a bar for your content say I'm aiming for this and if I don't achieve that then you need to work on getting there and it might depend on on the type of page that you have on your website so you probably have some pages that are very short that have just very short and concise information and other pages that have a lot of detailed information and obviously the time on site that that you expect users to have for these separate pages will vary quite drastically so that's something where you really need to use your expertise to to find the right answer what should you do to rank a website nationally or internationally that ranks number one in a state so this is from from my point of view kind of a natural progression for a website or business in general and there is no like simple trick where you can say oh you just have to put this meta tag on your page and suddenly your website is not just locally relevant its internationally relevant so that's something where you really need to kind of build things up over time and you also need to understand that just because your website is ranking number one locally doesn't mean it'll rank number one internationally or title ranked number one in individual other countries or regions as well that's something that is kind of more of a natural progression of a website and has a lot to do with marketing and understanding your users and building up a service building up something that works well internationally all of these things are more I'd say indirect effects and then like a simple technical change that you can make on your pages to make it suddenly internationally relevant a question about backlinks I saw one ecommerce site that got a lot of unnatural backlinks from to web sites something like four hundred thousand is that black act so the question is why are say they still ranking yeah I think we touched upon this briefly as well in that we ignore a lot of links when it comes to things that are obviously unnatural so what might be happening here is that we just ignore these backlinks and the website is just ranking based on other signals that we have on on that website so from my point of view it's not it's not reasonable to just remove web sites from search completely just because they have a bunch of bad backlinks like like the case before it might be that you have a legitimate business and someone else is building all over these really spammy backlinks to your website and it doesn't make sense for us to count that against the website because we don't know what's behind those things but what we can do is say well we recognize these are unnatural kind of weird links and we just ignore them so we focus on the other signals that we have for this website and potentially that's that's what's happening here and that we see from two websites a lot of spammy back links are coming but we can ignore those and we can focus on the rest and that website might still be ranking number one because we still just have so many other good signals about this website a follow-up question to link showing up in search console many private blog network builders may make attempts to hide links from crawlers such as a href sore link analysis software can pbn builders use techniques to not show in search console sure I mean if you're building a private blog network and you robot out Googlebot then we won't be able to see those links either and we won't show those in search console but that's probably not what these people are trying to do because they're trying to build these PBMs – to get some kind of a natural advantage so from from that point of view if it's not showing up in search console at all and it's a relevant link then probably we aren't taking it into account at all and yeah it's I I don't know from from my point of view these type of private blog networks are things that are potentially kind of spammy setups that might work now to some extent that that might have some effect for for some sites but as we move forward with understanding links a lot better this is really more of a liability almost and kind of something valuable because once we start ignoring those suddenly your website has no good signals at all then it's like why would we show that you spend all of this time building these PBMs when they could just disappear from one day to the next so I don't know that's definitely not something that I would recommend doing that's generally against our webmaster guidelines as well so if you plan on being visible in search for the long term I I would not go down that route if we have no warning message in search console regarding unnatural links do we still need to use the disavow tool it's not so much about the warning message in search console so you get the warning message there when the web spam team has actually detected unnatural links but more with regards to whether or not you want those links associated with your site or not so that could be something like spammy links just coming to your site that you really don't want to be associated with it could be something like a previous SEO that built links in a really shady way that suddenly you realize oh this is something that's actually against our webmaster guidelines and you don't want to be associated with that that's something you can also use the disavow tool for so I wouldn't necessarily wait for a message to show up in search console but rather and kind of think about what you've been doing over the years and think about what you still kind of want to be associated with our website uses UK English but US English keywords were ranked much higher with our use of UK English penalize us in an attempt to rank we have an international website for an international organization I don't think that would be a problem so from from the the general Google algorithm point of view for the most part we should be able to recognize that both of these words are kind of synonyms for each other and that they essentially mean the same thing so if you use one version on your website and that works for you I would just stick with that and so I don't think UK English on a website is any reason to demote a website in search internationally I would stick to that if that's if that's how you write your content if that's where your company is based is that if that's your you're like writing style that's that's perfectly fine if I were to control the Google algorithms once I had narrowed down that top 20 or 30 most relevant documents for given keyword based on lots of factors I put a lot of emphasis on user interaction goes on pretty long does this resemble reality it's I don't know this is something we're probably there are some indirect effects in that we test a lot of our algorithms when when we put them out so I believe we test pretty much everything we do these kind of tests all the time there are thousands of tests that take place every year and in our tests we do look at how users respond to that how our users react when when they see their different algorithms that we try out different UI interfaces which is essentially the same as what you could do if you just did a lot more AV testing on your pages so that's something where at least indirectly there is this kind of effect that's happening where that we test algorithms and if users hate them then we're not going to roll them out therefore you might see this kind of effect there but in general since you mentioned so many of these technical terms with regards to what we could be using for ranking what I don't know what I mean I'd recommend in your case is to look at our job site and see if there's something interesting there that interests you where you could start optimizing our search engine as well to kind of bring your ideas in there for example we're still looking for WTA's to to join our team here in Zurich if that's something that interests you take a look at those listings and submit your CV there and then you can see a little bit more what's what's happening on Google side with regards to ranking and talk to the the quality engineers and kind of bring your ideas in there as well and internal development yes go for it sorry to interrupt so if some time we face an issue for example one or our client want to rank one page for three different keywords for example one of our times Phil heater and barbeque so for the home PC on the home page she he wants to add like heater if store in Sydney barbecue story Sydney these two keywords in the title tag so now my question is which one is better if we add this exact two exact keywords in the title tag or if we had like something like that whoa heater and barbecue story Sydney which one of the greater I I would write naturally what whatever you you think makes natural sense so especially for titles titles are shown in the search results and if your title is just a collection of keywords and users are going to look at it and say what does this mean but if it title is something that's readable that people see in the search results and say oh this this is what I was looking for then obviously you get that click and it's not just the ranking it's kind of people go to your website and they see your offering those kind of services and products and then they convert in the end so that's something where I I would try to write naturally and having multiple keywords or phrases that you're targeting on a specific page is completely normal that's that's something that happens especially when you're talking about the homepage hi John okay I have a quick quick technical questions would it be okay today one by one or just riddle you with questions actually there are four questions so not many really let me see so there are a bunch of questions still submitted but they're really long so go for it maybe we can just shift over to shorter things now yeah thanks the first one is regarding using rel canonical along with robots meta tag I was able to google and find that it's not really recommended using no index but rel canonical but I was never able to find anything about using index follow along with rel cannot what would be your position in this place we ignore the index and follow robots meta tags because that's the default behaviour so ok it doesn't really make much sense because it's kind of confusing sending two different signals that's what I thought index and follow are the normal kind of the default robots meta tag signals so that's not sending something different essentially than not having that on there so you can put it there or not it it doesn't really matter for us but it's just really real canonical is what you were going after at that point right exactly okay thanks the second one is related to faceted navigation I've noticed that on some of our on our web sites there is a discrepancy between URLs and the actual situation so for example in URL it would say page zero and you would actually be on page one and then URL what's point page a URL would say page one but you would be on page two so is that something that Google would be looking into or now that's great now I don't think we I don't think we look at it like that yeah so okay number in the URL doesn't necessarily mean the paginating page okay good about h hreflang tag for norwegian i've looked there are three standards norwegian and oh and b for book mall and an N for Nino's and I googled somewhere that pfr recommended using an O and Norwegian Norway so my concern here on most of our sites we use NO NO but on one we actually use n onb which is kind of against the recommendation that I found now the problem is that if we try to switch back to nio and oh we're afraid that somewhere in certain sections on a website we might kind of forget so it might be like both a no a no and then an O and B so is it a problem if we just leave it on an O and B norwegian or actually a no I'm sorry because it's the latter so do you have multiple languages on there yes yes it's why we have 10 or 15 languages it's not just one so we have countries I I suspect that would be fine so one way you can double-check this is to use Google search and do a language restrict to just that language that you're looking at so I think you can still do that by looking at like the tools link on the side where you have two advanced search options where you can say just in this language and you can see like do your pages show up or do they not show up they don't show up then obviously we think they're in a slightly different language than in the language that you said okay great and the last question about robots.txt obviously this is an e-commerce store and we have certain pages of the site that it we don't want to have crawled but what happens if the Googlebot comes and finds a resource that we don't want to be crawled does it at that point leave the site or actually just goes elsewhere we essentially try to crawl the website in like whatever links that we have there so it's not the case that we kind of keep track of where we've crawled through and stopped when we come into a barrier we we kind of spread out into all of the URLs that we find and if we can't go this direction we'll just continue going to other directions so having individual pages blocked by robots.txt is is perfectly fun okay okay great thanks all right let me just sure go for it javascript sites and search working group but one question is there any announcements on news regarding changes in how Google handles JavaScript especially client-side rendering I see a lot of small improvements on the daily basis but is there any I I think the next big step that should be announced fairly soon is that we're dropping the the Ajax crawling scheme that will focus on just rendering the pages instead of using the escape fragment URLs that's I think that the next bigger step and there are a bunch of smaller things that are happening as well where or maybe like some additional tools are coming out or some improvements with the rendering on our side are happening these are smaller things where I suspect at the moment we don't have anything in particular to announce on that but we'll definitely do I guess do a bit more on that maybe towards the end of the year or early next year to really explain a bit better what you could be doing on your site with regards to client-side rendering if you use these technologies to build your website very quickly what does that mean for Google what what options might be available to you what what grounds should you take one question that comes up a lot I see that in the Google search console I develop telling me hey it shows up in Windows we see the picture in there and then I see other questions in the form that's said well it renders fine but still Google doesn't index the page and doesn't maybe it doesn't get all the links how do you cope with those discrepancies between it shows up as rendered in webmaster tools such as Google and it still doesn't work at all I think that's tricky so they're the two aspects where that sometimes happens one is when we run across an HTML page we'll generally try to index it as HTML first and then in a second step we render it so that's something that in the future will be much closer together pretty much at the same time but at the moment we might still index the HTML version first and that way index the rendered version of that so you see that that kind of difference there at least over time if you're pushing well if you think that the easier more fake JavaScript you would be serving the rendered HTML to us already so that's something where you essentially bypass Google's need to render the page you already give us the full HTML that the page would have when it's loaded so that's yeah I wouldn't worry about that those difference so if it's if it's essentially a version rendered of your content that's kind of the same as the the final rendered version that's that's pretty much okay for us it's different when the content is very different but usually the case where we might index the HTML and then later the rendered version is more if you have a single page app setup where you have one HTML file that you serve to all pages and it doesn't have any content at all and then just through JavaScript rendering we actually pick up the content that's that's where you tend to see more of a difference the other if you vote today somebody if somebody comes to you and asks you so we can develop a website in normal HTML just normal CMS or we can do it on react air spaces where what would you suggest today I would look at the ceiling and think for a long time I I think I think some some aspects really work pretty well with regards to to JavaScript based websites but for other things you also have to realize that a lot of the tools just aren't at the same level at the moment so things like if you want to crawl your website and pick up all of the titles so that you can put them in a spreadsheet that's really hard with with a JavaScript based website because you have to render those things as well and sometimes then the work that you put into developing the site is so much more than the work that you take for maintenance or the SEO side that you just give that more weight and you say I can move my business a lot faster if I use these modern frameworks and I am going to take into account that maybe the SEO side is is going to struggle with this on the other hand maybe you'll say search is like the critical factor for our business we have to make sure that it absolutely works perfectly well then you might say okay I'm going to put more focus on the search side and the tools and the maintenance type of things for search and we'll have to take some I don't know some cuts with regards to development and say maybe we have to figure out how to render the pages on our side maybe we have to find some other approach there to handle those pages so that's kind of what what I would look at there I don't think there's one simple solution for that at the moment I suspect towards maybe mid or end of next year it'll be a little bit easier in that more and more tools support rendering and at that point maybe it's it's a no-brainer to say okay we just do everything with react and it'll just work all right thanks hey John I actually I have a question I have a page where I'm comparing different types of products in each product I'm mentioning some disk for that but in drop-down if you click there then you will see those content how will in this business if we have the the content when the page loads then we can use that pretty taxing then that's that's pretty good if the the content needs to load separately when you click on that drop down like you have some JavaScript that pulls the content from the server then we probably wouldn't see that okay and how will you rank on those at the moment what would probably happen is we recognize that this content isn't visible by default and we wouldn't use it for things like the snippet on a page but we would use it for ranking so someone is explicitly looking for that content we can show that page because we know the content is on there that the user might have to like click around to actually find it but we know this is is a match for that content okay then what will be the best practice to rank those pieces I would follow just the normal advice just making these pages good what what I would do though in a case like this is tested with your users so a simple way that you can do this is just to do a/b testing on your own website the more complicated way to do this would be maybe to do user study invite a group of users over to your office and let them try to complete tasks on your website okay okay thank you alright John I have one quick question so if you have some time okay go for it alright so we have an e-commerce website and we are actually company with very gently or you can say very commercial keywords basically so I mean one of the keyword I'm so computing for it's that's addresses for when I'm doing my Google search so I'm seeing the 3 page of the listing it's come from the US and the UK so I'm Indian based website and out of these 30 listings only two listings from India that's it's something that like I mean I'm somebody looking for the dresses and India basically they might search for the dresses or maybe they might for the longer form of curries but at times if you like I mean we are not even competing within the India itself but I mean other website which is coming from other regions is actually taking all this petition so I'm it how do we ensure that I mean at least to have some sort of you can see visibility in the first page or maybe second page itself instead of having everything from though you can see you can do it so but these are people in in the UK or the u.s.That are searching is that correct oh I don't know I mean there is something that when I'm searching for the dresses so I'm Felicity I'm seeing from the India but I'm an apartment that thing everything is from either from US and the UK and the most of the times they're not even I mean providing all these products to Indians basically I mean they're not able to buy from that these budding websites yeah I think that's always challenging I I don't think I don't see a simple approach to ensuring that that your business is always ranking for those kind of queries it's it's sometimes tricky with international businesses if they're really strong international businesses and they're active in a lot of different countries but they're not active in your country then it's it's hard for us to recognize and say well this is a really good result but not here and this is something that that I see in Switzerland as well in that a lot of German companies rank here in Switzerland and you go to their website and they say oh we don't deliver to Switzerland because you're like too small we don't care about Switzerland so that's that's something that I don't see a simple simple answer to that other than like just keep working on your website to make it stronger and stronger and to promote it in ways where where you can be visible in the search results so that's something where I I don't think there's there's a simple trick to doing that as Apple metatag you can just add to your pages to make it suddenly appear relevant there Oh understand but the thing is like I mean it's not just about my website something that a lot of Indian websites who have a very good presence in terms of like popularity in other ways so I mean they are still not able to like get on this particular first page or maybe let's say on second page so that's something questionable things I mean if you're talking about the user experience wise like I mean people might be looking for they want to buy something and they are not able to do it because we like to not get you know relevant results so that's something I'm just like asking like yeah I I don't have a simple answer to that I I know the teams are working on improving in particular ranking in individual countries so that's something I expect to get better over time but it's it's a very tricky problem in that sometimes international content is very relevant in the individual countries and sometimes local content is a lot more relevant in individual countries so I I don't think there's like a clear tweak where we can just say oh we will just say for this type of query we'll just like tweak it up and more local content so that's that's something I I would expect to see changes more in the long term and in the meantime if it's your business that's associated with this then that's something you kind of have to deal with like with any other ranking challenge where you think about what can you do to improve your website with regards to those queries or what can you do with your website to target queries where you don't see this problem that really big companies are involved in as well okay thank you alright so I need to take a break here it's it's been great having you all here lots of good questions lots of good discussions and we'll probably see each other again and one of the future hangouts I'll set those up so if you're looking out for the next dates I'll try to get some in and I might be able to get one in next week as well together with some of the top contributors that we're meeting and but otherwise I wish you all a great weekend in the meantime and hopefully we'll see each other again in the future thanks bye bye everyone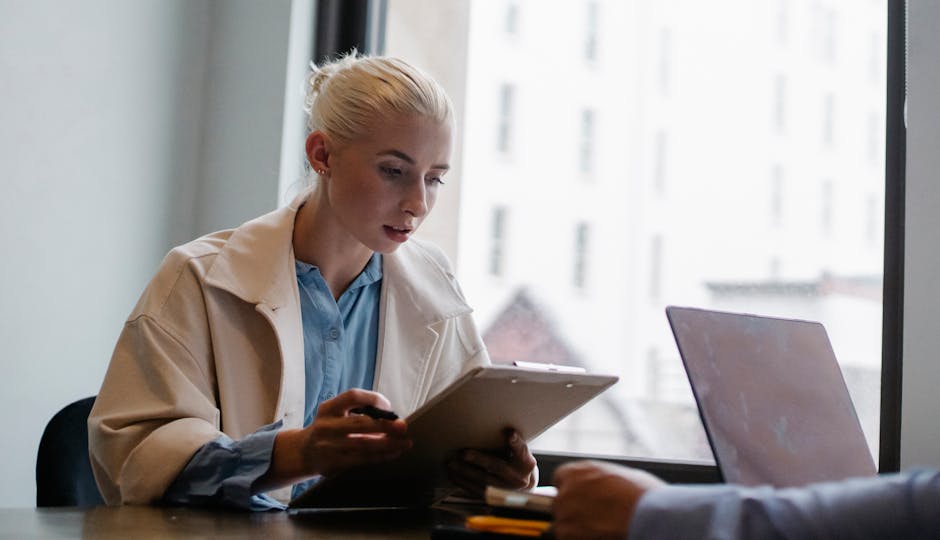 Stop Negative Reviews Scaring Off New Customers 😱 Get your FREE Reputation Health Check Report. So you can…
——– ONLINE MARKETING RESOURCES ————
MY #1 RECOMMENDATION FOR BUILDING A MASSIVE LIST:
➡️ http://glenmurrayonline.com/viral-email
MY #1 RECOMMENDATION FOR BUILDING A BUSINESS ONLINE:
➡️ http://glenmurrayonline.com/now
MY #1 RECOMMENDED LEAD GENERATION SYSTEM FOR NETWORK MARKETING
➡️ http://workwithglenmurray.com/topleadgen
MY # 1 AUTOMATED SOFTWARE SUITE FOR ONLINE BUSINESS
➡️ http://workwithglenmurray.com/nowlifestyle
Join Steve Larsen's Downline
➡️ https://glenmurrayonline.com/start-application
6 Figure $497/day FREE blueprint
➡️ https://glenmurrayonline.com/daily
NEW Affiliate Marketing Support Group:
➡️ https://www.facebook.com/groups/launchpadforsuccess/
FREE 14-Day Clickfunnels Trial:
➡️ https://www.clickfunnels.com/?cf_affiliate_id=221651&affiliate_id=221651
SOCIAL MEDIA HACK FOR 32+ LEADS PER DAY ON FULL AUTOMATION:
➡️ http://workwithglenmurray.com/socialmediasecret
FREE AUTOPILOT LEADS PDF GUIDE
➡️ http://workwithglenmurray.com/autopilotpdf
[FREE] SOCIAL MEDIA RECRUITING BOOTCAMP
➡️ http://workwithglenmurray.com/SMBC